A quick introduction to our stunning showroom
Italian porcelain tiles are highly visual materials, and after 20 years in the industry here at Roman Stone, we've always believed that to appreciate their full effect, our tiles really needs to be viewed in situ – in a relaxing, no-pressure environment.
That's why we've worked hard to make sure that our stunning Ribble Valley showroom is exactly that. Spanning two expansive floors, our showroom is the result of a million-pound investment to create a tailor-made setting for our Italian porcelain – a place which puts you perfectly at ease. Inside, you'll find a huge range of options from our Italian porcelain Collections, browsing a range of traditional, popular styles alongside the latest cutting-edge trends arranged in elegant, open-plan displays.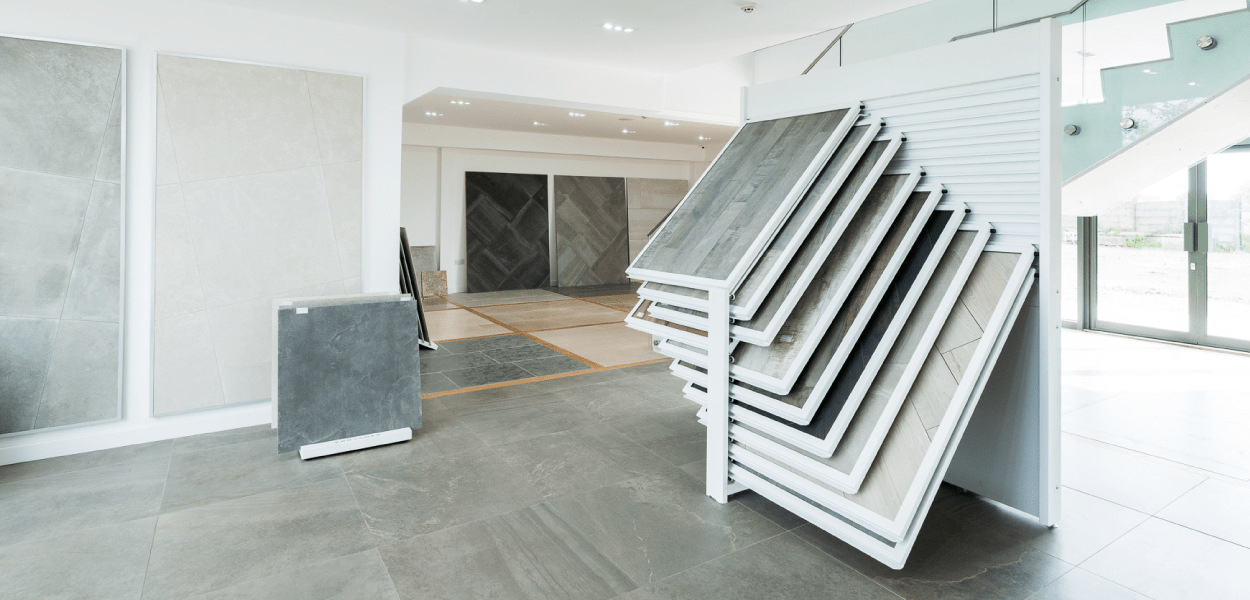 These include innovative Inside-Outside displays, reflecting one of this year's key design trends in which a single style of porcelain tile seamlessly transitions between interiors and exteriors. This transitional style is seeing a huge surge in popularity right now in the UK, and our displays are designed to give you a feel for how you might be able to achieve that same seamless effect for your own interiors.
Visiting our showroom also gives you an opportunity to experience something you can't get from our website alone, which is the true scale of our large-format tiles. These are exactly what they sound like; larger tiles that are ideal for creating the illusion of space in a room (perfect for those busy areas in your home!).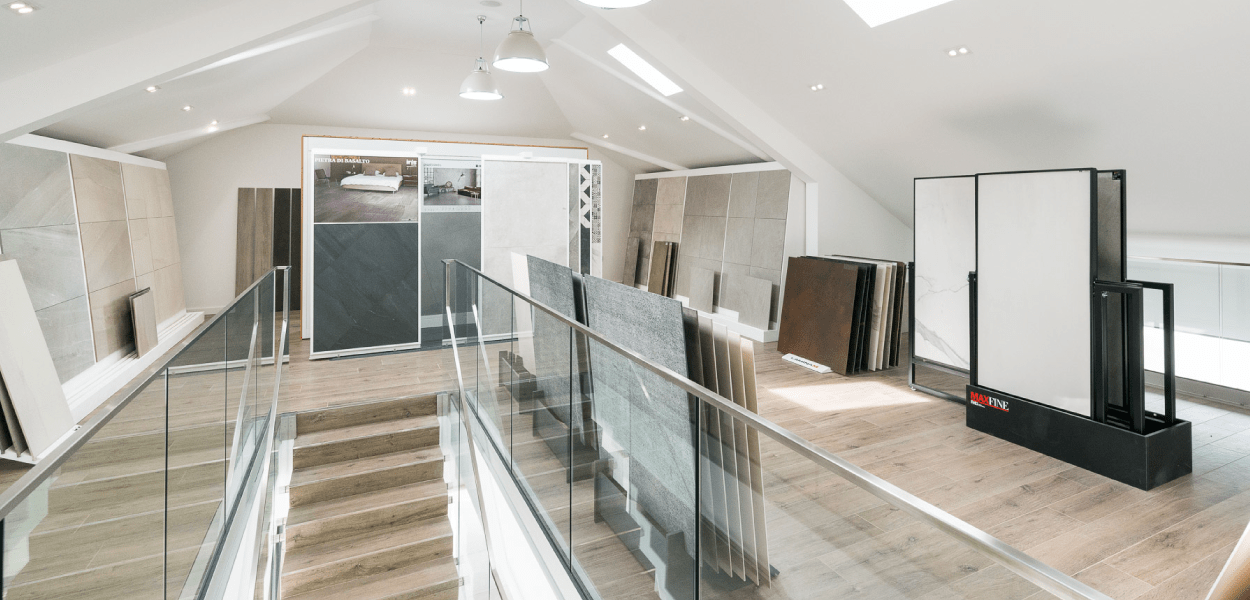 It goes almost without saying that our experienced members of staff will always be on hand to provide as much or as little help as you need, taking care to stay approachable and friendly while stopping well short of being pushy or intrusive. We don't give you the hard sell at Roman Stone. Instead, we believe in giving you plenty of space to make your decisions in your own time, at your own pace.
Whether you're visiting to see your favourites or simply forming your initial ideas, our Ribble Valley showroom is definitely the perfect place to become inspired.